(Please note: I am not an attorney. What I am about to share is what I have learned through my experience in trademarking brands as a designer and business owner.)
When you're launching a beauty business, you'll probably wonder if you need to secure trademarks.
A trademark protects your business assets, keeping other businesses from using them. You can trademark anything that contributes to your brand identity, including your business name, products, and logo.
Trademarking tells other businesses that your assets can only be used by you. It also provides legal documentation to protect your business and your intellectual property in case of a lawsuit.
Read on to find out everything you need to know about securing a trademark for your assets!
Should You Hire a Trademark Attorney?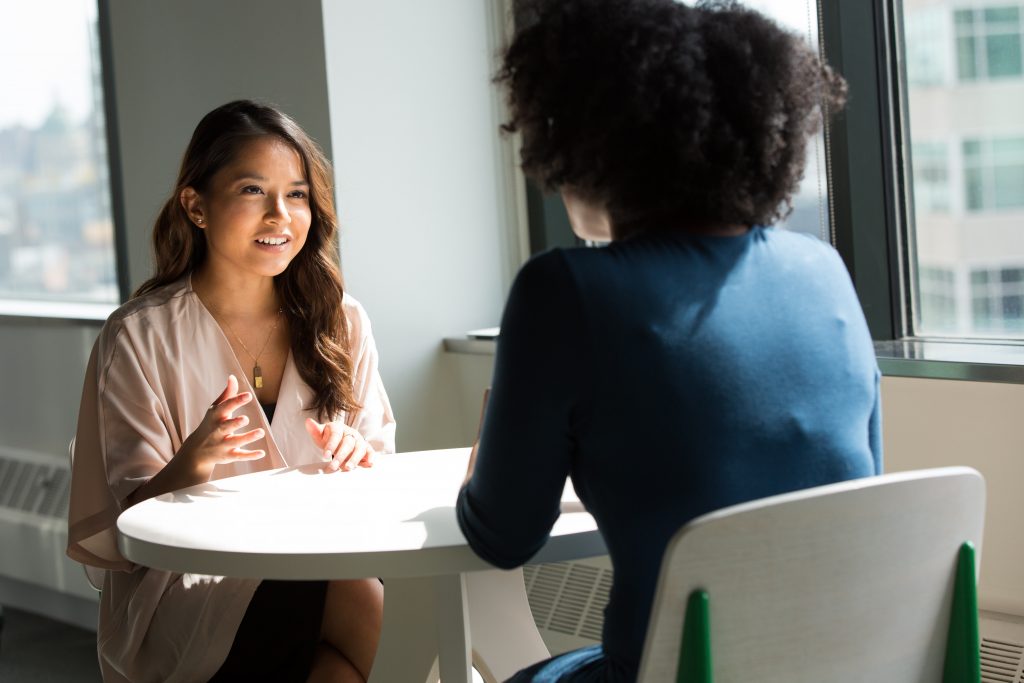 You can choose to work with a trademark attorney instead of tackling the process by yourself. This can save you a lot of headache and hassle and ensure that you are completing all the necessary steps.
If you hire an attorney, they can help you search for existing trademarks, file your application, and provide legal advice. They can also represent you in case you need to appeal to the USPTO board.
Make Sure Your Name is Available
Before you apply to trademark your business name, you or your attorney will need to do a trademark search using the Trademark Electronic Search System.
Your trademark will be denied if there is a trademark for a name that's similar to yours and active in your industry (even if it's spelled differently). If your name is not available you will need to choose a different name instead.
Filing Your Trademark Application
If your name is available, you can file a trademark application through the Trademark Electronic Application System (TEAS).
Your application will cost between $225 and $400 per class of goods and services, depending on which type of filing requirements you are willing to meet. Most cosmetics are in the same class, so you will most likely only need to pay for one class of goods and services.
However, if you are selling products and providing services, you will probably need to pay for 2 classes.
Submitting a Statement of Use
You will have to wait for three months after you file your application for it to be reviewed by the USPTO. After about a month, they will publish it for opposition in the Trademark Official Gazette. (This means other businesses have two months to oppose your trademark if they choose.)
If it is unopposed, you will receive a notice of allowance. Once you receive it, you have six months to either submit a Statement of Use that verifies that your mark is being used, or to file for an extension.
If you don't act within six months, your application is considered abandoned. (At that point, you will have to pay $100 to continue the process.)
If your SOU is approved, your trademark will be registered two months later. If they deny your SOU, you have six months to respond showing you have corrected the issues.
Maintaining your Trademark
Once your trademark is registered, you'll have to maintain it. After five years, you will have to file another SOU form with proof that you are still using your trademark, and a $125 fee (per class of goods and services).
You also need to file an application for renewal, along with another SOU, every ten years. You'll have to pay $400 per class of goods and services.
If you let your trademark expire, other businesses can file trademarks with your name.
If Your Trademark is Denied…
If for any reason your application is denied, the USPTO will send you a letter detailing why. This could happen if you have a business name that they deem too similar to an existing trademark, for example.
After that, you have six months to respond if you think you can get it overturned. A good rule of thumb is to check with an attorney and ask what the chances are that they will accept your trademark. If it's a less than 60% chance, it's probably better to choose a different name instead.
If you do send a response letter, they may choose to accept it and publish your trademark. On the other hand, they might uphold their denial. In that case, you'll receive a final letter refusing your application.
You have one more chance to appeal after that, within six months of their refusal. If your appeal is accepted, your trademark will then be published for opposition. But if it is rejected, your application will be denied.
(Keep in mind that all fees paid to the USPTO are nonrefundable.)
Is It Worth It?
Between the fees, the paperwork, and the waiting periods, you will end up sinking in a lot of time and money into your trademark.
But dealing with a lawsuit later would take up more time, money, and stress! Securing a trademark is an important step to protect your beauty business. If you are starting a brand that will be sold around the country, it's worth it to protect your assets.
If you do decide to seek a trademark, you'll want to make sure that you are completely settled on your business name and your products before you apply to avoid wasting time and money!
Are you launching a new beauty brand? If you're just getting started with a beauty business and need more tips, Learn How to Launch a Beauty Product can help. It covers every aspect of starting a beauty business, from creating a solid foundation and getting funding to manufacturing, branding, sales, and marketing. Learn more about the course here.