Social media marketing is vital for beauty businesses. Your target audience is likely spending a good deal of time on social media. So are all the influencers who might be interested in your brand!
Engaging on social media is a great way to build a following, grow relationships with your customers and influencers, and attract new leads to your brand.
Juggling multiple social media platforms can be tough. Fortunately, with the right mindset and strategies, you can easily put social media to good use!
Read on to learn tips for using social media for your beauty business.
Engagement and Relationships
Social media can be a great place to attract new customers. But the ultimate purpose for social media is engagement! Building lasting relationships and a loyal following will pay off in the long run.
Make sure you're not just promoting yourself. Encourage interaction on your posts by inviting your followers to take an action or answer questions. Spend time every day engaging with others as well.
A great strategy to form relationships with influencers is to create a list of 10 people you would like to collaborate with. Every day, comment on or like at least one post from each of those 10 people. After a month of doing that, approach them and see if they'd like to work with you. They might even approach you first!
The next month, move on to a list of 10 new people. But make sure to maintain the relationships you've already built.
Don't Get Lost in the Metrics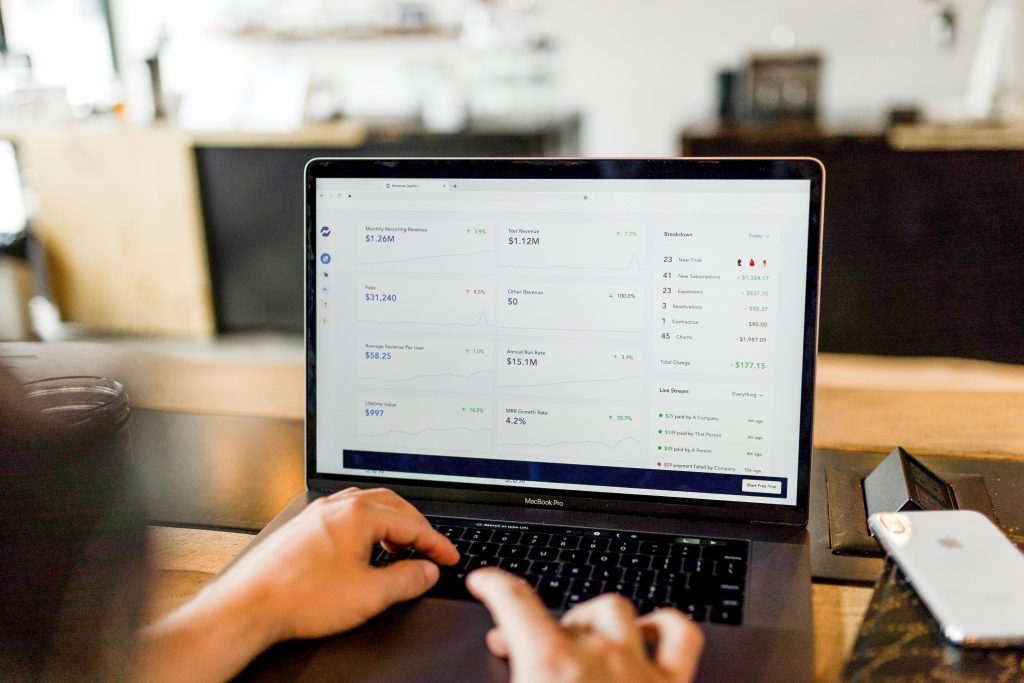 New businesses tend to get caught up in the vanity metrics. They focus so much on how many followers and likes they have that they forget to look at the big picture.
Sure, those numbers are important. But what's more important is how they relate to your sales.
Keep that in mind as you post. With everything you put out, think about how it's contributing to your sales. Is it building relationships? Is it increasing your exposure? Is it promoting a product? All of those are important in creating a loyal base and ultimately increasing your sales.
Also remember that social media algorithms change often. If your numbers take a sudden dip, you might need to take a closer look at the algorithms. Make sure you keep up with the big changes so you can shift your strategy accordingly and maintain your visibility.
Make the Most Out of Each Platform
Each social media platform is different. While you can definitely repurpose content between platforms, you want to make sure you're using each platform to its full advantage so you don't miss out on opportunities to reach more people.
Instagram, Facebook, and Pinterest all offer special features that you can use to benefit your business.
Facebook
Facebook provides advanced targeting options that allow you to run more effective ad campaigns than you can on any other social media platform. You can also maintain a Facebook page to build an audience or throw a Facebook party to promote your brand.
Facebook Ads
The key to running successful Facebook ads is targeting. Facebook allows you to target your ads by interests, location, age, purchasing behavior, and dozens of other characteristics.
You can create audiences for your ads based on your own email list or website visitors. Or you can even target people who follow pages similar to yours.
Research and experimentation are important for Facebook ad campaigns. The ads can get expensive, so always test with small campaigns first.
In your ads themselves, include videos or images that pop and catch headlines. When people are scrolling through their newsfeed, you only have 1-2 seconds to snag their attention.
Facebook Parties
Facebook parties are live events that give you a chance to promote your brand, engage customers, offer giveaways, and make sales.
When planning a Facebook party, pick a date and time well in advance. Then start building anticipation. Create an event page to send customers too, and post about your event frequently. Include sneak peeks of what they can expect at the party to get them excited.
Then make the event as memorable as you can. Include giveaways and flash sales to promote the idea of exclusivity and reward people for attending. You can even offer beauty tutorials, games, or anything else you can think of to make it an event to remember.
Instagram
Instagram is the most popular social media platform. It's a great place for beauty brands to build a following. Most influencers are also very active on Instagram.
Remember that Instagram is visual, so the look of your feed is very important. Try creating a color theme that aligns with the look of your brand and using the same filters. Making a cohesive look establishes your brand and gives you a professional appearance.
Don't forget to use hashtags! They are a great way to build an audience. You can use up to 30 on each post, and they will put you in front of people who aren't already following you.
Check out similar accounts to see what hashtags they are using. You can also type hashtags into the search bar to see how many people are using them. Try to stick in the 250-750 thousand range. If you go above that, your post might get lost in the noise, but if you go below that you might struggle to gain traction.
Instagram stories are another way to encourage engagement. These show up at the top of your app, increasing visibility to your followers. Share all of your posts in your stories to increase the chances for people to see them.
Your story is also a great place to give your followers a peek behind the curtain at your business. You can share unboxing videos of your products or tutorials for how to use them.
Finally, use Instagram to engage with influencers. Repost the content of influencers you like in your feed and stories. Make sure to like their posts and leave thoughtful comments. You can even offer to send them free products in exchange for posts!
Pinterest
Pinterest content, or pins, stay visible for weeks or months after you create them. That's much longer than posts on Instagram or Facebook. You can even post product photos that will link right to your website, making it easy for people to find and purchase from you.
To make the most out of Pinterest, make sure to research similar brands to see what kinds of boards they're using.
You can create several different types of boards. Mood boards that showcase your brand colors or elements are a great way to spread brand awareness. You could create tutorial boards, including either your own video tutorials or others that you have found on YouTube. You can also have product-specific boards that contain all of your content related to a product.
For example, you could have an eyeshadow board with all of your palettes, plus any Social Media posts from customers using your eyeshadow.
Be Consistent
Social media is more about long-term success than short-term wins. Don't expect to develop a following overnight. It takes dedication, commitment, and consistency.
Stick with a regular posting schedule. Spend time every day interacting with your followers. Stay consistent. Eventually, you will start to build a loyal following.
If you're just getting started with a beauty business and need more tips, Learn How to Launch a Beauty Product can help. It covers every aspect of starting a beauty business, from creating a solid foundation and getting funding to manufacturing, branding, sales, and marketing. Learn more about the course here.