Many industries were impacted by COVID-19, and the beauty industry was no exception. Prior to the pandemic, the beauty industry thrived off of brick-and-mortar sales, with a whopping 85% of purchases taking place in-person.
We've seen a universal change in society, from work to the way we shop to social interaction. Now, months later, we're well into the "new normal."
But consumer research shows that new normal isn't temporary. Consumer behavior is shifting permanently due to the pandemic.
Read on to find out how consumer behavior is changing and what that means for your beauty brand.
A New Money Mindset
Between lay-offs, small business closures, and family adjustments due to school closures, many families are suffering financially due to COVID.
As a result, consumers are changing the way they view money. Everyone wants to save more, and those who can afford to do so plan to continue that trend. According to a new Brandwatch Report, 68% of people who are currently saving plan to continue post-outbreak.
Historically, that's not surprising. After the Great Depression, many families became ingrained with a sense of thriftiness and frugality that persisted well beyond economic recovery. The same mindset shift is happening now.
Those who can't afford to save more are still shifting their money mindset. They're spending less on unnecessary items and using any money they do save for practical purchases. 30% of consumers are now more worried about durability and quality of items they purchase, and 28% are more focused now on a low price.
The good news is that consumers haven't slowed down on beauty purchases. In fact, they might even be compensating for not being able to go get haircuts or manicures, instead buying online beauty products.
Still, beauty brands are going to have to tap into this new money mindset to attract customers. Cater to the thriftiness with your pricing and marketing. Consider offering discounts for bulk orders, or implement loyalty programs to reward purchases. Find a way to prove you are committed to offering value to your customers.
"Locally Sourced" Matters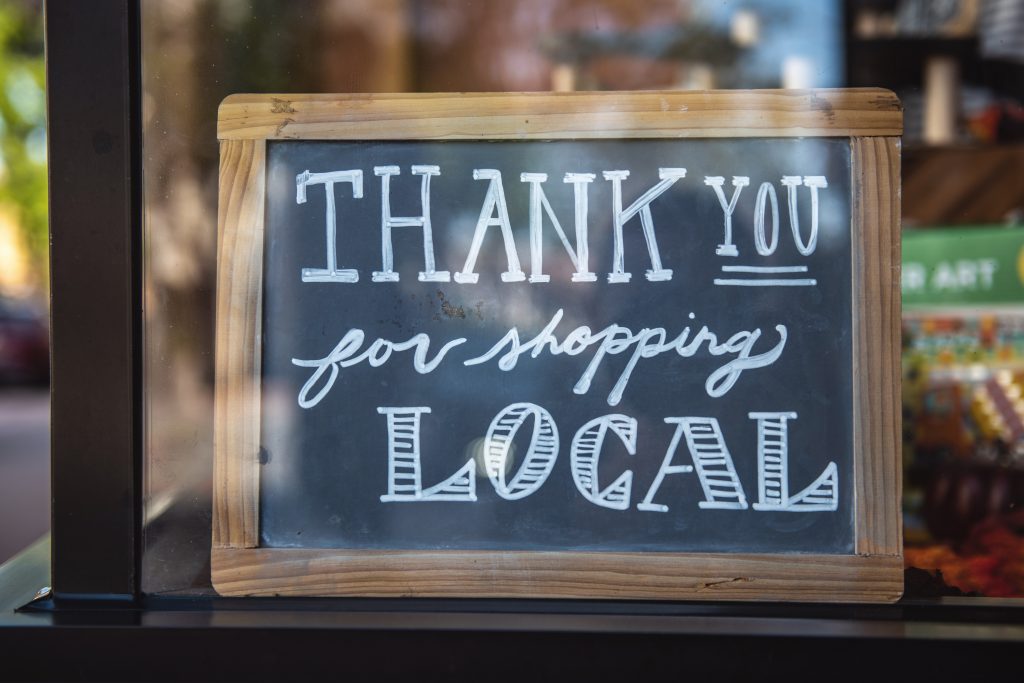 Consumers are also more concerned about the ethics of where they're spending their money. A big focus on locally sourced items is happening, with 33% of consumers saying they are more thoughtful of shopping local now than before.
The hashtag ShopLocal had more mentions in March and April than in last year's holiday season, despite the focus on Small Business Saturday in November.
Buyers want to support struggling local businesses and make sure their money is being used for good.
What does this mean for your beauty brand? If you own a small business, lean into that label. Share your story and emphasize your business values. You can also consider supporting charities with certain purchases.
Don't forget to advertise locally—consumers are ready to support their communities.
Health and Wellness are Skyrocketing
Health and wellness have been gaining popularity steadily over the last decade. COVID has only exaggerated that.
Consumers are more focused on health and hygiene than ever before. Hygiene products can barely stay stocked even now, six months after the domestic outbreak. Along with that comes an increased focus on healthy, natural, organic products.
If you don't already offer all-natural or organic products, now might be the time to add them! If you do, play that up in your marketing.
Online Shopping is King: Now and Forever
More people than ever are shopping online. Although beauty brands have always thrived off of in-store purchases, more people than ever are buying beauty products online. 21% of consumers have made online purchases for toiletries or beauty products when they wouldn't have normally done so.
That makes sense with store closures and scarcity of hygiene items.
But what's surprising is that people plan to continue the trend. Just under 60% of those who purchased toiletries or beauty products online during the pandemic plan to do so after things return to normal.
Consumers are aware of difficulties with online purchases though. 27% of online buyers said they've experienced issues with orders—notably delivery issues, lack of stock, and complications in the purchasing process.
The Future for Beauty Brands
It's time for beauty brands to embrace e-commerce. Make sure you have a healthy ecosystem in place, with reliable manufacturers and a well-planned delivery system. Your online store needs to be appealing and easy to use. You should also expand your online marketing.
Most importantly, make sure you're offering top-notch customer service. You want your consumers to love purchasing from you as much as they love buying from a store.
You also don't have to abandon your brick-and-mortar setup. There will always be those who prefer purchasing in-person. When the time comes, you can even offer incentives to bring people back into stores.
Beauty brands can thrive in the coming years, as long as they pay attention to the current trends and adjust plans accordingly!
If you're just getting started with a beauty business and need more tips, Learn How to Launch a Beauty Product can help. It covers every aspect of starting a beauty business, from creating a solid foundation and getting funding to manufacturing, branding, sales, and marketing. Learn more about the course here.