Technology has changed the beauty industry substantially. Yet there's something coming our way that might shift the game more than we think. Some beauty brands are incorporating 3D printing into their product development, and the results are pretty fascinating.

3D Printing is the process of making three dimensional solid objects from a digital file. As 3D printing technology evolves, more industries will enjoy its benefits. Now how does this correlate with the beauty industry, you may ask?

Printed Makeup
Several brands got a jump start on this 3D Printing idea and have developed their own "printed makeup" in the process:
Mink 3D Printer – This printer, created by Grace Choi, was once a 2D printer that she morphed into a 3D makeup printer. The Mink 3D Printer can produce nail polish, eyeshadow, and lipstick of any color. This can be done in the leisure of your own home, surprisingly enough. Connecting to an app on your personal computer, you can choose your own colors and transfer it onto pre-made powder pods.
Adorn 3D Makeup Printing Pen – This UK-Based Adorn foundation printer scans the color and tone of your skin to create a perfect foundation match. According to the company, it matches up to 75,000 different skin shades as well as fits every single skin type– oily, dry, combination, etc.
Smashbox's 3D Printed Lipstick – Smashbox took the liberty of REALLY personalizing lipsticks for their customers. In 2016, the brand launched 120 lipsticks shades and in order for customers to participate, they had to play a simple game on the website. Not only does it design a perfect shade for you, but Smashbox lets their customers design the packaging as well.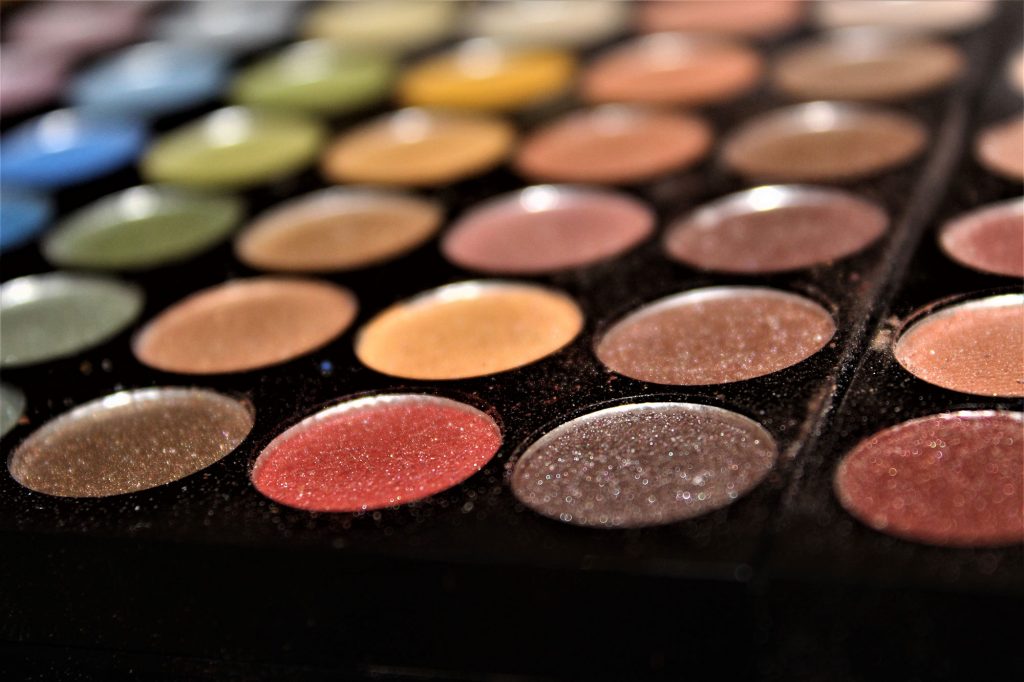 Producing color — Anytime, anywhere
3D printing gives you the platform for producing any type of color you desire. That's the beauty of it all, everything is at your fingertips and the possibilities are limitless. You can really let your imagination run wild!

Some Big Advantages
By taking advantage of 3D printing technology, you can create ultra-personalized products for your customers when launching your own beauty product.

3D printed makeup isn't a saturated market, creating the potential for you to have a highly profitable business.
3D printing can be an opportunity to connect with younger consumers who are looking for something unique.
Some consumers love the idea of personalizing their beauty products. With 3D printing, they can customize their shades and even their packaging.
Printed Packaging & its Benefits
Cosmetic packaging benefits greatly from 3D printing. Manufacturers are able to design and develop different models for testing. Problems are fixed before the packaging is even printed. Not only is this a more sustainable option, but it also saves time, money and materials.
Environmentally Friendly Packaging
3D printers have traditionally used petroleum-based plastic, but new eco-friendly materials are available. Innovative companies are starting to use biodegradable materials, which are better for the environment and can actually cost less than plastic.
The Future of Printing Beauty
The upward slope of new technology is increasing every day right before our eyes. Years ago, we wouldn't believe that cosmetics could be produced without much manual labor. Now, we're creating and developing beauty products all through a computer and a printer. How incredible is that?

Who knows what else is out there that we have yet to explore? Maybe YOU will be the next entrepreneur to creatively combine beauty and tech with amazing results. When you are ready to turn your ideas into reality, How to Launch a Beauty Product will guide you step-by-step through the process.

Sign up for the Launch My Beauty Product newsletter to get more beauty industry news delivered to your inbox.