Thinking About Going Green?
Did you know that 66% of consumers are willing to spend more on a product if it comes from a sustainable source?
As the consumer trend towards sustainability and health consciousness grows, beauty brands benefit from incorporating natural ingredients and eco-friendly packaging into their products.

Sustainable Companies
Consumers tend to be loyal to their beauty brands, but are willing to try new products that are natural and sustainable. A study by Ispos found that two-thirds of consumers interviewed agreed with the statement, "I would be interested in trying new products from other brands if they are natural." What they really want is ethical and sustainable beauty products that they can trust.
Some companies hesitate to go green because they worry the investment won't be worth it. Yet the natural beauty trend doesn't seem to be going anywhere and companies who promote products that are eco-friendly and safe for the consumer are benefiting from it.

Reduce, Reuse, Recycle
With every phase of a product, there is a product lifecycle. Companies who want to become fully sustainable must ensure that each stage in this cycle follows protocol and makes as little environmental impact as possible.
There are many stages incorporated in the product lifecycle but let's look at 3 for now:
Production – In this stage, a company decides to produce sustainable products for their business. Companies can choose sustainably sourced, non-toxic ingredients and eco-friendly packaging materials. Investing in certifications that appear on the label assures the consumer that the product is truly cruelty free, organic, and so on.
Purchase – Once the product is purchased, the consumer is now responsible for using the product up until the expiration date. Without artificial preservatives and stabilizers, the product may wear down a little differently than others.
Disposal – When finishing a product, companies can educate their customers on how to properly dispose of their products. If certain parts should be recycled a certain way, it should be clear to the consumer that they're contributing towards sustainability.
Sustainable Packaging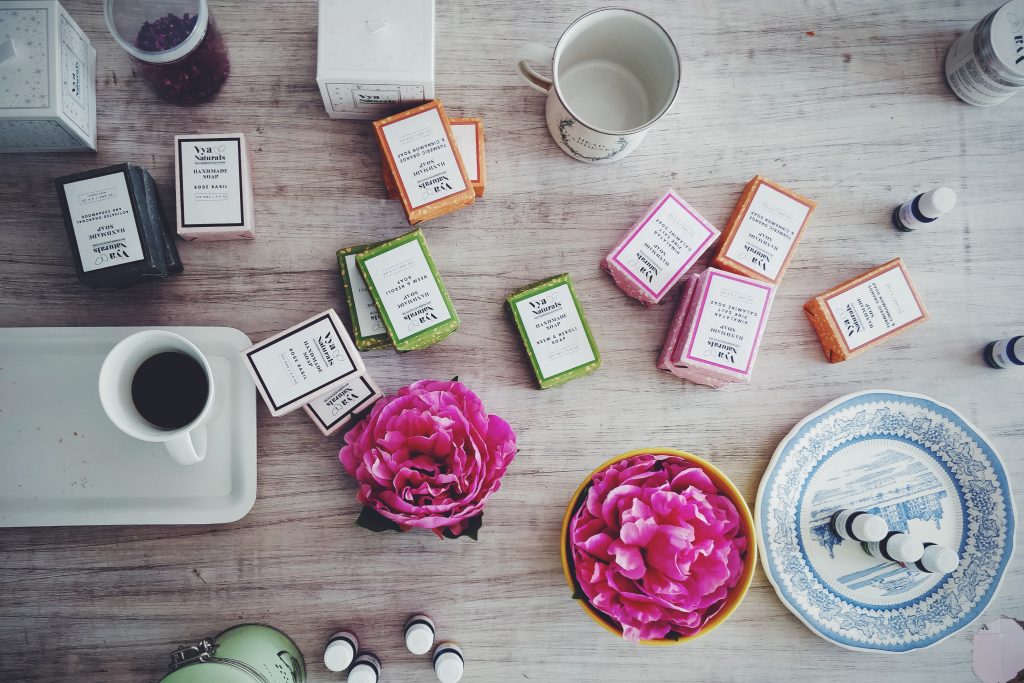 Since we've been talking about the topic of packaging lately, let's brainstorm different types of sustainable packaging that is safe for the environment:

Paper
Unlike plastic, most paper packaging can be recycled or composted. Paper packaging can also be sustainably sourced from renewably forested trees or post-consumer waste.

Glass
Glass is not only a sustainable option, but an aesthetically pleasing one as well. It can easily be recycled, repurposed, and reused many times, as long as you take care of the component. I've noticed that when reviewing products, consumers always rave about packaging when it's in a glass container. They perceive it as luxurious and worth a higher price point.

Wood
Wood packaging is actually fairly new to the packaging game. It's a lot more environmentally friendly because it is biodegradable and can be composted. Wood is also aesthetically pleasing, with many types of shades, finishes, and stains available. You will have many beautiful options to choose from and this type of packaging really shows the true natural quality to consumers.

Labels
We can be so focused on keeping our packaging sustainable but completely forget about the labeling! Some labels can affect the way a product is recycled because of the materials, ink, or adhesive used. There are printers who specialize in eco-friendly materials. Ask your package designer or preferred printer what green options are available.

The next steps for sustainability
How do you plan to make your beauty brand more sustainable? Will you use natural ingredients and target a health-conscious market? Or maybe you want to look into eco-friendly packaging options? Whatever the case may be, it's great to start thinking about the possibilities now.

Do you have a beauty product idea but aren't sure where to start?
Learn How to Launch a Beauty Product covers every aspect of starting a beauty business, from creating a solid foundation and getting funding to manufacturing, branding, sales, and marketing. This guided approach keeps you on track and makes the process feel less overwhelming. To learn more about turning your product ideas into reality, sign up for our newsletters and read more about the course here.