2020 brought many changes for a lot of industries, and the beauty industry is definitely no exception.
Beauty brands have always relied heavily on in-person purchases. Before this year, 85% of beauty sales happened in-store. But COVID-19 has changed the way people shop.
Focusing on a strong online marketing strategy is crucial. Limited in-store experience are making it more important than ever to build up your online presence and take advantage of online marketing channels, especially email marketing.
Read on to find out how 2020 is impacting email marketing and how you can use it now and in the future to help your beauty brand thrive.
Email Isn't (And Hasn't Been) Dead
We've all heard the phrase "email is dead." But marketing experts disagree. Even before the pandemic, email marketing has consistently been growing and thriving.
Each year, over 102.6 trillion emails are sent. 99% of us check our email at least once a day. And despite social media's pull, email has always been a more reliable marketing tool.
The average social media engagement rate is just 0.58%, compared to an average 22.86 email open rate.
It's clear that email marketing was going to continue to be a valuable strategy in 2020 and beyond. But COVID-19 only increased its power.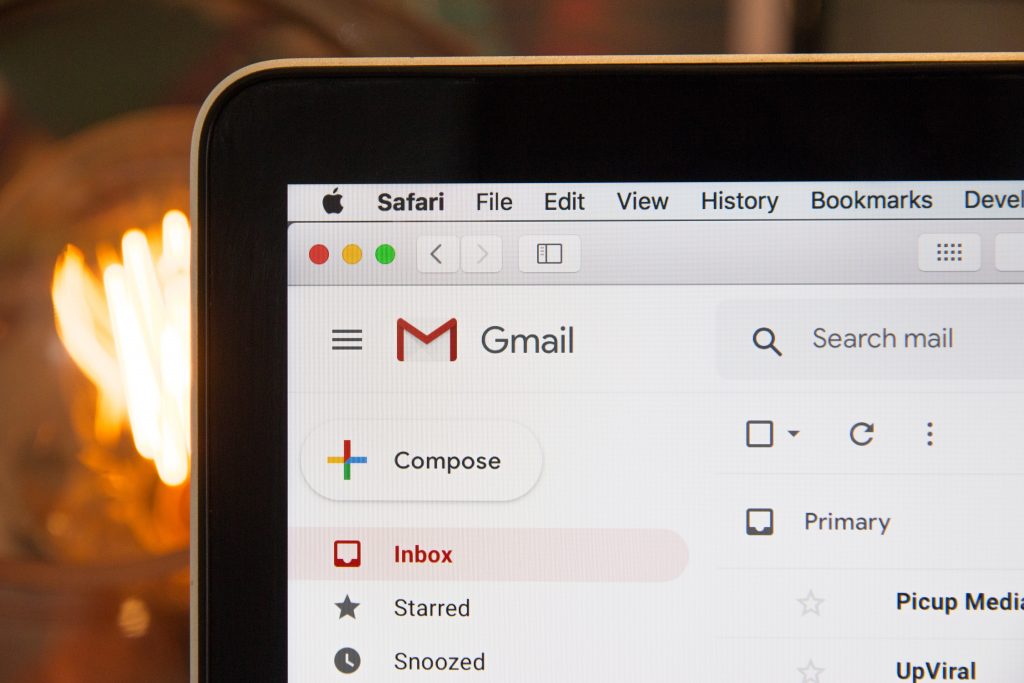 COVID's Impact on Email
Email marketing has skyrocketed during the pandemic. Since March, the average open rate, click-through rate, and email purchase rate have all gone up. In fact, e-commerce purchases through email increased by 96.7%.
On top of that, consumers have started subscribing to more email lists, with average sign-ups up by 34.9%.
What does this mean for the beauty industry? Companies need to lean in on email marketing to stay afloat.
Why Does Email Still Work?
So…why exactly does email consistently work, even in times of crisis? Part of it is just the vast reach, of course. But there are other reasons as well.
Email gives consumers control. Other forms of advertising, like social media ads or pop-up ads, take the control away from the consumer. Sure, you can scroll past or close them out, but you're forced to see them. With email, we control when and where to engage, which is a nice change of pace.
It also offers more focus than social media. When you read an email, it's the only thing you're looking at on the screen. Facebook ads compete with busy newsfeeds, full of noise from all walks of life.
Your email list is also something you own, unlike your social media pages. At the end of the day, anything you put on social media can be taken away based on someone else's choices. Plus, algorithms can keep your posts from being seen.
Most importantly, when you email your list, you are reaching out to people who have chosen to engage with your brand. They're either already existing customers, or they're actively interested. They're more likely to engage with you and buy from you than cold leads on social media.
Email Mistakes to Avoid
Email is not going anywhere—it's going to remain a strong marketing channel. However, there are some mistakes you can make that will trigger your readers to click the unsubscribe button.
The top three reasons people unsubscribe are that they get too many emails, the emails aren't relevant, or they don't recognize the brand.
How do you avoid those mistakes? By staying consistent and putting out quality emails.
You need to find the sweet spot for how many emails to send. You don't want your list to feel bombarded or overwhelmed. At the same time, you don't want to email so rarely that they forget who you are or stop caring about your brand.
The best approach is to make sure you're regularly emailing your list 2-4 times a month. You also need to make sure you're doing more than just sending promos or trying to sell.
Build Relationships through Email
Successful email marketing is about building trust and relationships with your list. You can't just try to sell. Instead, you need to provide value and encourage engagement.
Not every email has to center around a promotion. You can also send tutorials, brand updates and news, and storytelling emails that show who you are and where you came from. You can also send blog posts that educate and inspire your list.
When you provide value to your customers, you build trust. Your list will happily read your emails, and ultimately buy from you when they're ready to make a purchase.
Test, Test, Test
Email marketing offers a way for beauty brands to thrive, in 2020, through the pandemic, and into the future.
The most important thing is to find what works for you, your brand, and your audience. Play around with different subject lines, email types, and email lengths. Watch your open rates, click-through rates, and response rates. Figure out what does the best and capitalize on that!
If you're just getting started with a beauty business and need more tips, Learn How to Launch a Beauty Product can help. It covers every aspect of starting a beauty business, from creating a solid foundation and getting funding to manufacturing, branding, sales, and marketing. Learn more about the course here.