If you're feeling overwhelmed by choosing a manufacturer for your beauty product(s)—don't. We're here to help you understand how the whole process works.
Getting the manufacturing right has huge ripple effects downstream for your brand. It will determine the quality of your products as well as how you price them. Finding the perfect manufacturer for your business is much easier once you understand how it all works.
Components of a product
Any beauty product you create will have three key components:
The product itself: your makeup, shampoo, skin cream, etc.
Primary component: internal packaging (for example: the lipstick tube or compact case)
Secondary packaging: external packaging (for example: the box the compact/lipstick comes in)
You can get each component separately from a different manufacturer, or you can have the same manufacturer produce all three for you. It's easier to have all three components produced in the same place by the same vendor, but you may not always get as much customization as you want this way. If you have more leeway in your budget, you may opt to get them all produced separately.
The manufacturing process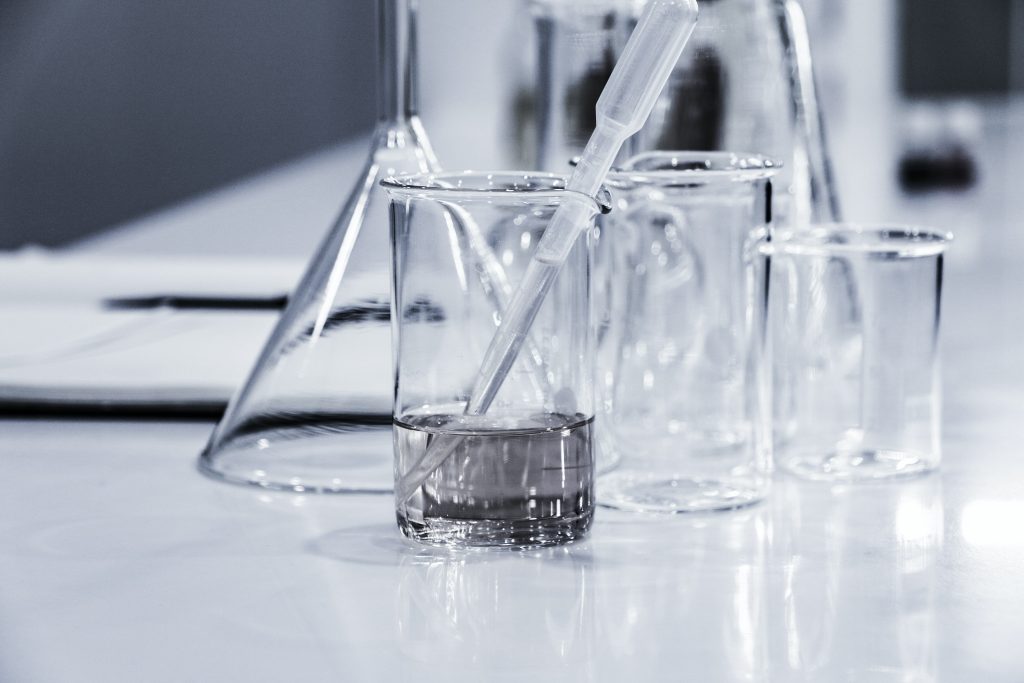 We'll start with the six main decisions you'll need to make when working with a manufacturer:
How will your product be formulated?
What will you choose as your primary component?
How will your primary component be designed?
What will you choose as your secondary packaging?
How will your secondary packaging be designed?
Which manufacturer will you work with for each step?
Choosing a manufacturer for each component is a lot like shopping. You'll choose between the simplest, least expensive, and least customizable option; the middle-of-the-road option; or the most complicated, expensive, and highly customizable option.
Obviously, the most customizable option has its perks. You'll stand out in your market, but it will require higher up-front costs and more involvement and decision-making from you.
As the business owner, it's entirely your choice how much you'll customize your brand, and how you choose to spend your time (and money). Of course, you should be mindful of the decisions you make. You want to stay true to your vision, but also ensure that your business will be profitable over the long run.
Know your order quantities
One of the first questions you should ask, when talking to any new manufacturer you're considering, is: "What is your minimum order quantity?" You might also hear this called an "MOQ."
Basically, you want to know the minimum amount of a product you'll be able to order. This minimum might be stipulated in number of products or in the cost of the order. You want to be sure you know this for every manufacturer you talk to, because it will determine whether your budget will allow you to work with them.
Some manufacturers don't have an MOQ for products, but they do for the total cost of an order. Also, know that MOQs can vary, depending on which product component you're purchasing.
Make sure you understand the parameters around every MOQ for your order so that you don't have any unpleasant surprises down the road.
Decide on your highest per-unit price
Here's a formula that will help you identify the highest price per unit that the market will bear:
R / 2.5 = W (R = Retail price, W = Wholesale price)
W / 2.5 = C (W = Wholesale price, C = Your budget for cost per unit)
Example:
$40/2.5 = $16
$16/2.5 = $6.40 (So, your budget is $6.40 cost per unit for an item that retails for $40) This formula will help you calculate the wholesale and retail prices for your beauty products. To get the wholesale price, take the price you pay per unit (P) and multiply it by 2.5. Then, take that number and multiply it by 2.5 again to get your retail price.
You'll need to price your products significantly higher than what you've paid in order to add some padding for selling to wholesalers and allowing for promotions/sales, while still earning a profit.
How to prep for a manufacturer call
Here's some critical information to have handy before you pick up the phone to call manufacturers:
Know your budget
What are you willing to pay for all components of your beauty products? (see the section above on per-unit pricing if you aren't sure yet)
Do you want to manufacture via private label, contract manufacturing, or custom formula? (These are called manufacturing routes)
Which elements of your product will you want more customized, and which can be more generic?
What are your deal-breakers, or what would make you avoid working with a certain manufacturer? (Ex: animal testing, use of specific ingredients, etc.)
What do you require from any manufacturer you work with?
You'll also need your business license information and EIN number handy, as well as a resale certificate (though Oregon-based businesses are exempt from this second requirement).
Gathering all of this detail in advance of a call is a great way to make the selection process as painless as possible. Make these decisions before you start to research and contact manufacturers.
Manufacturing Routes
You can choose private label, contract manufacturing, or custom formula manufacturing routes. Be clear in advance of which direction you want to take your manufacturing. You may want a mix of different routes for your products, and that's fine—just know what you want before seeking out manufacturers.
Your deal-breakers and requirements are especially important here. What would give you a reason to walk away from a conversation with a manufacturer? And, on the flip side, what are your must-haves?
You might change your answers to these questions as you learn more from talking to manufacturers.
Choosing a private label manufacturer
To find a private label manufacturer for your beauty product, do the following:
Call the manufacturers, or review their website. Be sure to learn:

Minimum order requirements (MOQs)
Wholesale prices
Conditions for and amount of liability insurance offered
Timeframe for initial orders
Get a makeup kit, or try out their products using samples

Only sample the products that are selling well
Then, narrow it down to one or more manufacturers
You may very well end up ordering different products or components from different manufacturers. For 42 Dubonnet, we worked with several: Ladyburd, Your Name Cosmetics, and Radical Cosmetics.
Our customers never saw this, of course, because the design and marketing was all consistent with the 42 Dubonnet brand.
Overseas manufacturers
Because we have some experience working with foreign manufacturers, we wanted to dedicate a separate section to them in this post. We did quite a bit of research and noticed that Chinese manufacturers were less expensive than most, so we did consider using them.
Upon further research, we found that the import tax we would have paid would have negated any cost savings for us.
So, make sure you consider all of the cost implications if you're considering manufacturers located outside the U.S. It may well be more cost-effective for you to use a domestic manufacturer, even if the explicit per-unit cost of a U.S.-based provider is higher.
Summary
You should be feeling more confident and knowledgeable about how you'll tackle manufacturer research and conversations, which means you're well on your way to launching a successful beauty product. Although there are lots of things to consider, the bottom line is that your manufacturer will determine a lot about your product, including the level of quality and the price. So it's worth taking your time with this process. It really is critical to your business.
Want to learn more?
For a start-to-finish look at how to build and grow your beauty business, check out our course, Learn How to Launch a Beauty Product. We cover every aspect of starting a beauty business, from creating a solid foundation and getting funding to manufacturing, branding, sales, and marketing. This guided approach keeps you on track and makes the process feel less overwhelming. To learn more about turning your product ideas into reality, sign up for our newsletters and read more about the course here.