A well-planned and strategic launch will give you the opportunity to build momentum, fine tune your branding, and start your business with paying customers. When my mother and I launched our beauty brand, 42 Dubonnet, our launch went even better than we had hoped. I'll share a launch plan checklist similar to the one we used. Even if you're starting out with a small network and zero customers, following these steps will help you have a successful launch.
Launch plan checklist
2 months before launch
Set up a landing page and Mailchimp account
Do a giveaway and collect email addresses
Email friends and family about your business
Post on social media
3 weeks before launch
Host an in person pre-launch event
Week of launch
Launch your website
Throw a launch party
On-going
Build relationships using email and social media
Use sales and other events to keep the momentum going
Set up a business landing page
The first step to launching your beauty brand is setting up a simple, attractive landing page with an email signup and giveaway. The goal is to build up for your email list even before your official website goes live.
At 42 Dubonnet, we used Kickoff Labs. They offer a free 30 day trial, which is perfect for launching your business. Their giveaway template provides space for people to share their email address and join your giveaway. Create a giveaway that will appeal to your ideal customer. For example, if you are selling makeup, you might want to include a fun accessory like a mirror compact.
Next, set up a free account with Mailchimp and then connect it to your landing page to start generating your email list. Email your friends and family inviting them to visit your new landing page. Keep your message simple and warm, describe your giveaway and ask them to invite anyone they know who might be interested.
Post on social media
Now it's time to post about your launch on social media. Work with your designer to create social media templates that use your brand's colors and fonts. Canva is a great online resource for creating eye-catching posts. You want your social media presence to have a cohesive, branded appearance. Create some posts ahead of time so that it is easy to post regularly and build momentum. There are several social media schedulers available, including Later, Hootsuite, and Buffer.
Let people know how excited you are to be launching your business. Include photos of your products and images from any pre-launch events you throw. Use your posts to engage with people, such as asking them to comment or share the post with a friend. Include a link to your landing page.
Throw a pre-launch party
When planning your first event, consider partnering with a local business or participating in a festival or market. At 42 Dubonnet, we chose to have a booth at Miami's Art Deco Weekend for our pre-launch party. The Art Deco theme of the event fit in perfectly with our brand.
Create event pages for your pre-launch party on Eventbrite and Facebook. Eventbrite publishes events to the general public, so people outside your network will be able to find out about it. Your Facebook event can also be set to public so that people outside your circle of friends can view it. Remember to invite local friends and any other entrepreneurs you know to the event!
Send an invite to your new email list. Let them know about the perks of the event, whether it's free food and drinks, product demonstrations, giveaways, or any other perks you can dream up. At the event, have products for people to sample.
Hire a photographer or ask a friend to take photos of your event. Event photos make great marketing materials for your email newsletter, social media, and your website. You will likely be too busy to take your own photos. Create an event hashtag and encourage people to share their photos on Instagram.
Live events are a great way to connect with your customers. Listen to the words they use to describe your products and observe their reactions to your branding. This information will help you develop effective marketing in the future.
Launch your website & throw a launch party
Now that you've started growing your email list and thrown a launch party, it's time to launch your website. Launching your website is like opening the doors to your business because it gives people a way to easily buy your products. Your website will need product listings and product descriptions, a home page, and an about page.
Throw a launch party the same week your website goes live. The launch party lets everyone know your business is open and helps drive people to your website. Think about locations that are compatible with your brand. Reach out to and see if they would be open to partnering with you.
At 42 Dubonnet, we partnered with a boutique wine shop for our launch party. The wine shop was fitting because our branding was all about Speakeasies and Dubonnet is a wine apertif from the 1920s.
Remember to take photos and provide a way for people to sign up for your email list.
Build relationships
After your launch, continue posting on social media. Send regular emails to your list about events, new products, sales, and how to use your products. Your email list and social media are an ideal way to build a community of supporters. Email marketing is a very effective form of marketing, so make it a priority.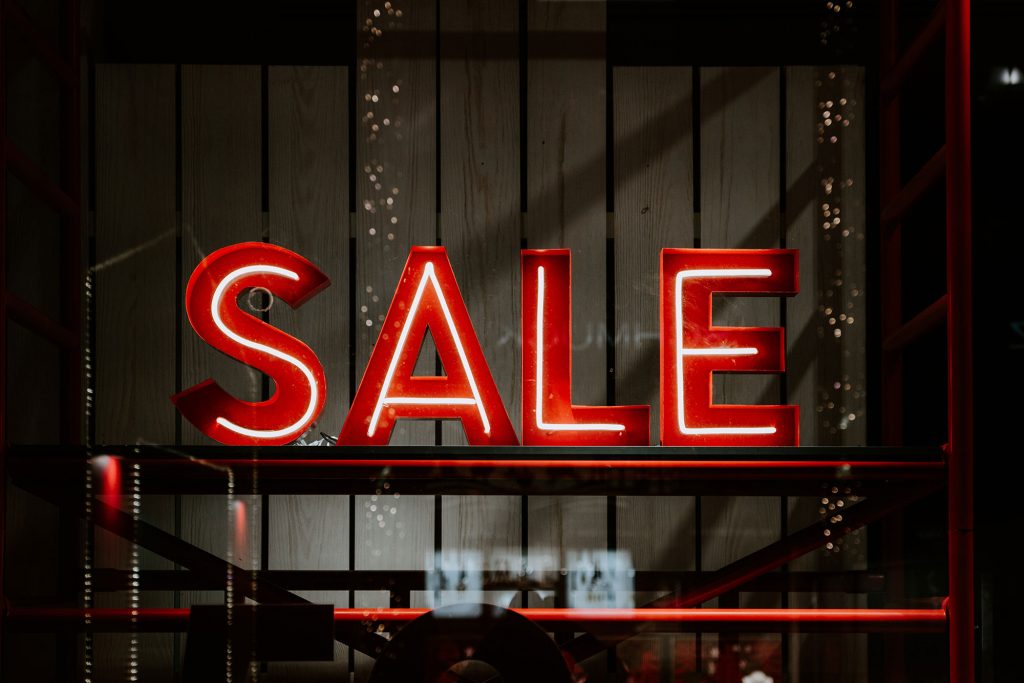 Have a Sale
Keep the momentum going by having a sale. If possible, connect the sale with a holiday like
Valentine's Day, Christmas, or Mother's Day. Advertise your sale to your email list and on social media.
Ready to get started?
Learn How to Launch a Beauty Product covers every aspect of starting a beauty business, from creating a solid foundation and getting funding to manufacturing, branding, sales, and marketing. This guided approach keeps you on track and makes the process feel less overwhelming. To learn more about turning your product ideas into reality, sign up for our newsletters and read more about the course here.