"No competition, no progress." – Bela Karolyi
Why Bother with Competitor Research?
Understanding the current competitive landscape for the beauty product(s) you're bringing to market is a critical step on the path to success. Once you've done the research for your niche, you'll emerge with an understanding of your competitors' strengths and weaknesses. You'll know what you do well in comparison to what's out there already, and what truly sets your brand apart.
It's also a good idea to keep tabs on your competition over time to make sure that your business is constantly evolving and keeping pace with competitive brands—if not outstripping them.
This article will teach you how to:
Study your competitors' strong and weak points
Set your business up for success
Track your competitors over time and stay ahead of them
Types of Competitors
First, make a list of the competitive brands you want to research. There are three main types of competitors you'll want to include:
Direct Competitors
Secondary Competitors
Tertiary Competitors
Direct Competitors
These are the companies that sell the same type of product you do, to the same target market, at the same approximate price point. For example, Revlon's direct competitors include brands like Maybelline and CoverGirl. You can find all three at the same types of stores, selling similar products, at roughly the same price point.
Secondary Competitors
These are the brands that sell a similar product to yours, but either for a different price or to a different target market. Using Revlon as our example again, secondary competitors might include Bobbi Brown or Urban Decay. These are brands that sell the same kinds of beauty products, but at higher price points. They are targeting a different type of customer—those who are looking to buy higher-end products.
Tertiary Competitors
Finally, your tertiary competitors may not really feel like your competition at all. In many cases they are actually partners or potential collaborators. These are brands that sell related products to your same target market. For Revlon, which sells hair color, brands like Pantene or Herbal Essences sell hair care products at a comparable price point. This makes them tertiary competitors, though their products are complementary to Revlon's.
Create Your Beauty Product Competitor List
You probably already have a good idea of at least a few primary and secondary competitors. Write them down and categorize them accordingly.
You should also put in some time to research other brands online that you may not be aware of yet in your space.
You can find these brands in lots of different ways, including:
Google or Amazon search
Social media (Facebook, Instagram, Pinterest, Twitter)

You probably already have Facebook ads for different beauty products popping up in your feed, if you've been active online in the beauty brand space

Polling potential customers about brands they buy
Visiting physical stores to see what products are for sale
Google Search
When you're searching online, use phrases like "top/most popular/best [product] for [audience or beauty problem]." For example, if your line includes an eye cream marketed at women in their mid-30s, you might search a phrase like "top eye cream for over 30s", "most popular eye cream for women 30 and up," or "best eye cream for women over 30."
The more specific you can be in your search, the better. For instance, if your product includes seaweed and isn't animal-tested, you can include those highlights in your search to find other products that tout those same features.
Amazon Search
On Amazon, if you're already selling your products there, you might search for your own brand and see what Amazon recommends as similar products to yours. For your products and those of your competitors, look at the heading "What other items do customers buy after viewing this item?". Click through to find additional competitors you may not have been aware of otherwise.
Social Media
Search hashtags and key phrases relevant to your brand or product and see what pops up. Be sure to search a variety of platforms, including Facebook, Instagram, Pinterest and Twitter. Each of these audiences purchase differently, and you may get valuable information about the best ways to market your product in each place. You will probably also learn where your ideal customer is most active.
Interview Potential Customers
Put your customer persona to good use, and identify 3 or more people you know who fit into that target market for your brand. Interview them about the products they use now, where they shop, and which beauty companies they typically purchase from. You can get some great information from these interviews, like what stands out to them about the brands they purchase, and what they have been looking for but can't seem to find.
Go to a Physical Store
Visit some of the stores where your competitors' brands are on the shelves. This might include stores like Target, Walgreens, Sephora, Ulta, and major department stores. Look at the array of products at each store and identify the ones that most closely resemble yours.
Getting Started with Competitor Research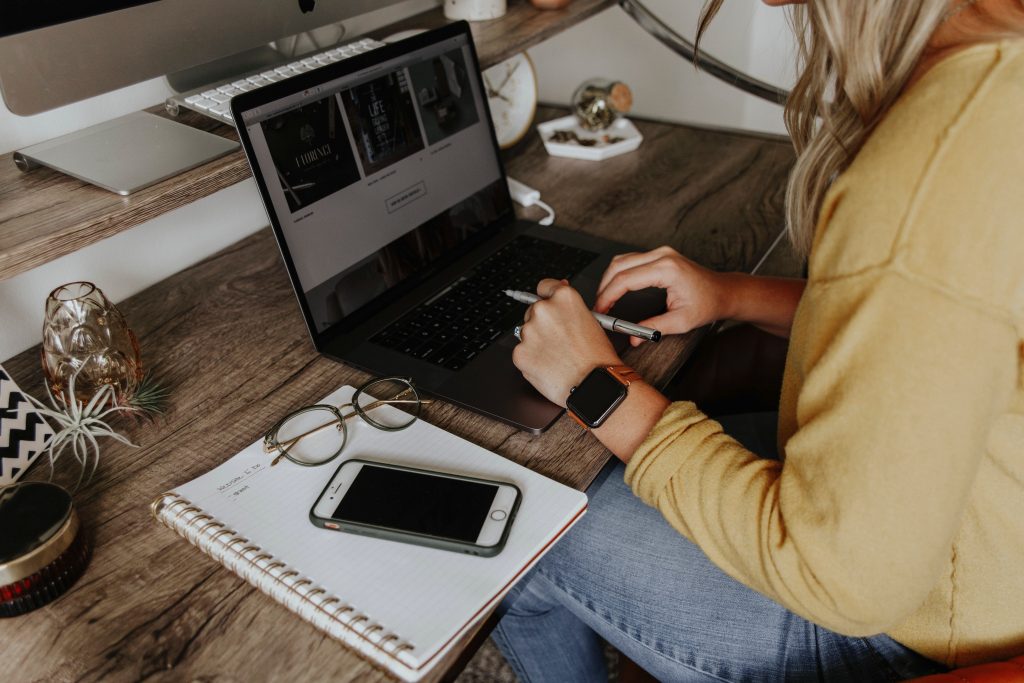 Overall, you want to end up with a list of at least 5 direct competitors, 3 secondary competitors, and 2 tertiary competitors.
When you're first starting, the list you build should include the brand name, a general description, and relevant URLs (website, social media pages, etc.).
Target Audience
Just as it was critical to define your own target market, or target audience, when you first started your own beauty brand, you want to understand the target audience for your competitors. This will determine whether they're a direct or indirect (secondary) competitor for your beauty business.
You might find this information stated directly on their website, but more likely, you'll have to pick it up from more subtle clues. Look at the photos and language they use on social media, and the styling and copy on their website.
The photos that include people will likely include mostly photos of people in their target demographic (ex: millennials, baby boomers, etc.). The language they use will be designed to appeal to that same audience. A brand's price point is also a good indicator—are they targeting budget, mid-range, or high-end customers?
Write down as much detail as you can gather in your research. How similar is each competitor's target audience to your own? Where are they different?
Your research may lead you to find that you should narrow down your focus even further within a niche to reach a more specific customer persona. You'll also gain valuable insight into how your competitors are marketing to your target audience. Pay attention to the ads and copy that appeal to you for products similar to yours, especially if you fit into the target audience for your own product (or your competitors').
Identifying Competitor Strengths and Weaknesses
Strengths
Every company that markets their beauty products successfully is leaning into something specific about them that sets their brand apart. This could be something like price, quality, ingredients, production process, or customer experience.
For instance, some beauty brands personalize their products for their customers. Others offer subscription boxes to get a wide variety of products in their customers' hands.
Find out what sets your competition apart in a positive way. This may not always be something about their products; it could even be the company itself. Many companies pride themselves on their social activism or values. They might donate a percentage of sales to a worthy cause, source local ingredients, or disallow certain chemicals.
Dig deep and identify the strengths for each competitor on your list. This will help you understand how you can set your own brand and products apart from the crowd. Maybe you want to market to customers who like to feel exclusive, so you make your products in small batches and market to beauty product aficionados. If a competitor is already doing this, how can you do it differently?
Weaknesses
Every company and product has weaknesses, even the ones you most admire. You may have to really search to find these, because obviously your competition won't be bragging about these the way they do their strengths.
Think about why a customer might not want to purchase products from each of your competitors. Is their price point prohibitively high, or suspiciously low? Does their product quality have a bad reputation? Is their customer service team notoriously difficult to work with or unresponsive? Maybe it's nothing to do with the products themselves. The brand itself may have weaknesses, like offensive or ineffectual marketing.
These are the gaps you'll want to fill when marketing your own product, especially to your direct competitors.
Become a Web Sleuth
When you're doing research on your competitors online, their own websites are a great place to start. Note what they talk about all the time when it comes to their brand, and what they never talk about. Pay attention to your own reactions to their websites. Which sections lose your interest and make you want to click away? Which make you want to explore more, or make a purchase? Write all of this down.
Then go to social media, especially Instagram, Facebook, and Twitter. Can you identify which platform they use most? Note what's working well and getting engagement from their audience, and what isn't. How much do they interact with their customers? Are there some social media platforms where they aren't very active, or don't have an account at all? This may be a sign that their target audience isn't very active on that platform either—or it could be a great opportunity for you to fill the void.
Product reviews are another gold mine of information. Write down what gets mentioned most often about your competitors' products, both positive and negative. Pay particular attention to the bad reviews, since this will point you right toward where customers have a pain point. Can your product solve their problem? Amazon and specialty beauty stores like Sephora and Ulta are great places to find reviews. You can also check your competitors' websites for reviews, but take those with a grain of salt, since some companies are selective about sharing the bad ones.
Take Your Sleuthing to the Next Level
This is the fun part, where you can go shopping and do research at the same time.
Visit a storefront where your competitors' products are sold. If you're at a specialty beauty store like Sephora or a department store, talk to the sales reps who are on the floor and ask them for their product recommendations. Get their take on what's most and least popular in your space, and why.
If you can, sample your competitors' products and note your own likes and dislikes about them. What are the salespeople and other customers saying about a product or brand?
Don't forget to look at the packaging, descriptions, and overall quality. Be attentive to every step of the customer experience. Sign up for your competitors' newsletters and look out for their calls to action. What are they pushing their customers to buy? Where are they focusing the most time and energy? Do the tone and language work for you, or could they use improvement?
It's also fun to reach out on social media to see how engaged your competitors are. Do they get back to you right away? Are they friendly, helpful, and engaging? If they have a blog, read it and get a feel for their content and brand voice.
At every step, be sure to write down your impressions. Make note of what you like, what stands out to you, and what you think can be improved.
Competitor Pricing
This exercise is especially useful with your direct competitors, but can be helpful with any of the competition on your list.
First, pick 3-5 different products that are similar to products you offer. Then, record the pricing you find online and in stores for each product. Search multiple places—for instance, the brand's website, Google, Amazon, eBay, and Etsy are all good sources of pricing information. Write down if any of these sources are having a sale, and pay attention to net weights. You want to make sure you're comparing apples to apples.
Amazon's pricing can change daily, so use tools like camelcamelcamel.com to view a pricing history. Jungle Scout is another great resource that allows for tracking competitors' pricing and sales.
If you can, check physical stores like Sephora, Ulta, and Blue Mercury, and record those prices, too. In-store pricing is sometimes higher than online pricing even within the same retailer, so check these store websites too and make note of any differences.
Once you have a solid grasp of what your competitors are charging, you'll end up with a good idea of what your target audience is generally willing to pay for the type of products you sell. You'll also get a feel for how you might want to price your products, relative to the other brands in your niche.
It's not always about undercutting price. There may be instances when you want to be sure your product is priced slightly higher than your competitors, to appeal to beauty aficionados and make a name as a luxury brand. If your target customers love bargains, then you'll of course want to price on the lower end of the market.
Pay close attention to the price per milliliter (or ounce) of the products you're researching as well as full product price. This will help ensure that you're correctly understanding relative cost.
Putting it All Together
Now that you've got a wealth of information at your fingertips, you're in a great position to make some big decisions for your beauty brand. Above all else, be sure not to get discouraged by what you learn. Knowledge is power, and the information you've gained from this process can help you succeed.
Take the time to analyze the data you've gathered for all three different competitor categories. What are the gaps that exist in your marketplace? How can your brand improve on any general weak points? Do you need to target a specific niche so that you can stand out in a smaller group of products?
All of the answers you come up with are valuable learnings that you can use to make smart decisions that propel your beauty business forward.
Want to learn more?
Check out our course, Learn How to Launch a Beauty Product, where we cover every aspect of starting a beauty business. From creating a solid foundation and getting funding to manufacturing, branding, sales, and marketing, this guided approach keeps you on track and makes the process less overwhelming. To learn more about turning your beauty product ideas into reality, sign up for our newsletters and read more about the course here.